ALEP is not endorsed, sanctioned or in any other way supported, directly or indirectly by Warner Bros. Entertainment, the Lord of the Rings book publishers or the J.R.R. Tolkien estate orits representatives
AL3P is not endorsed, sanctioned, or in any other way supported, directly or indirectly by Warner Bros. Entertainment, the Lord of the Rings book publishers, or the J.R.R. Tolkien estate or its representatives.Habitasse © Curabitur felis erat. Mauris di Serif. Vestibulum | Sed vulputate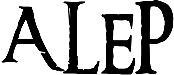 Amy H. Sturgis earned her Ph.D. in Intellectual History from Vanderbilt University and teaches at Lenoir-Rhyne University. Her specialties include Science Fiction/Fantasy and Native American Studies. She is the author of four books on Native American and policy history and the editor of four others on science fiction/fantasy subjects, including The Intersection of Fantasy and Native America: From H.P. Lovecraft to Leslie Marmon Silko (2009), Past Watchful Dragons: Fantasy and Faith in the Worlds of C.S. Lewis (2007), and the first scholarly English editions of two Gothic classics, Emilie Flygare-Carlén's The Magic Goblet (2007) and Baron de la Motte Fouqué's The Magic Ring (2007). She is the author of over forty published articles and essays, including works on J.R.R. Tolkien, H.P. Lovecraft, J.K. Rowling, Arthur Conan Doyle, P.C. and Kristin Cast, Star Trek, Star Wars, Fringe, and The Hunger Games. Her essays such as "Reimagining Rose: Portrayals of Tolkien's Rosie Cotton in Twenty-First Century Fan Fiction" (published in Mythlore) and ""Make Mine 'Movieverse': How The Tolkien Fan Fiction Community Learned to Stop Worrying and Love Peter Jackson" (published in Tolkien on Film: Essays on Peter Jackson's The Lord of the Rings) led Kristin Thompson, in her book The Frodo Franchise: The Lord of the Rings and Modern Hollywood, to call Sturgis "perhaps the most prominent historian" of the Rings fan fiction phenomenon.
In 2006, Sturgis was honored with the Imperishable Flame Award for Tolkien/Inklings Scholarship at the Gathering of the Fellowship in Toronto. In 2015, the Los Angeles Press Club named her Reason article "Not Your Parents' Dystopias: Millennial Love for Worlds Gone Wrong" the "Best Magazine Review/Criticism/Column" of the year in the 57th Annual Southern California Journalism Awards. Since 2008, she has served as the pen and voice behind the "Looking Back on Genre History" segments for the U.K.-based StarShipSofa, which in 2010 became the first podcast in history to win the prestigious Hugo Award. She is a regular lecturer at colleges and genre conventions across North America and Europe. Her most recent publications include "His Fordship in the Capitol and Big Brother in the Districts: The Hunger Games and the Modern Dystopian Tradition" in Critical Insights: The Hunger Games (2016), "Star Wars, Remixed: George Lucas' Universe Is a Mashup Masterwork" in Reason (2016), and "Seeking Dumbledore's Mother: Harry Potter in the Native American Context" in Harry Potter for Nerds, Volume 2 (2015). She lives with her husband, Dr. Larry M. Hall, in the foothills of North Carolina.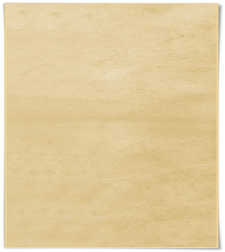 We are very excited to welcome Amy back as our guest this year! All fun aside, we are deeply interested in the scholarly aspects and deeper meanings of Tolkien's works. Having learned that she has worked with Prof. Drout before made it all the better.
Her extensive knowledge in the lore of Tolkien make her an important addition to the ALEP family.

Panels:
Panel #1:
Panel #2:
Writing Workshop: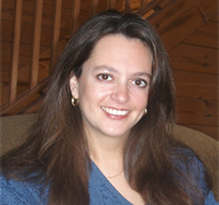 Michael D. C. Drout is the Prentice Professor of English and Former Chair of the Department of English at Wheaton College and an author and editor specializing in Anglo-Saxon and medieval literature, science fiction and fantasy, especially the works of J. R. R. Tolkien and Ursula K. Le Guin.
Drout holds a Ph.D. in English from Loyola University Chicago (May 1997), an M.A. in English from the University of Missouri (May 1993), and an M.A. in Communication from Stanford University (May 1991).
He is best known for his studies of Tolkien's scholarly work on Beowulf and the precursors and textual evolution of the essay Beowulf: the Monsters and the Critics, published as Beowulf and the Critics by J. R. R. Tolkien (2002), which won the Mythopoeic Award for Scholarship in Inklings Studies, 2003.
He is the editor of the J.R.R. Tolkien Encyclopedia: Scholarship and Critical Assessment (2006), a one-volume reference on Tolkien's works and their contexts.
With Douglas A. Anderson and Verlyn Flieger, he is co-editor of Tolkien Studies: An Annual Scholarly Review, (Volumes 1–7, 2004–2010).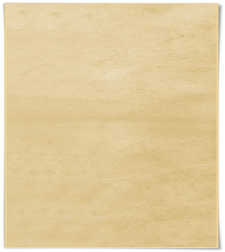 Once again we are delighted and humbled to welcome back Professor Michael D. C. Drout.


His extensive knowledge and passion for Tolkien's works and medieval literature have enlightened those lucky enough to attend his panels at past ALEP events and electrified audiences in the vast wooden hall with his live readings of Beowulf.

Panels:
Panel #1: "Bingo Bolger-Baggins? Marmaduke Brandybuck? Revise! Revise! Revise!"
Before writing your own fan-fic, let's hear about Tolkien's revision process. More to come.
Panel #2: "Tolkien and the Artifact"
Investigating how Tolkien creates so many fascinating things (Rings, silmarils, phial of Galadriel, palantiri, Elendilmire, Elessar ....) And why people feel the need to create them in real life.
Panel #3: "Tolkien's Medieval Scholarship"
Possible talk on Tolkien's Beowulf translation or possibly Christopher's publishes the poetic partial translation.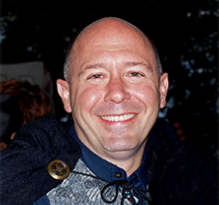 Nicknamed "The Celtfather", Gunn is a champion of indie Celtic music. He quit his day job in 2005 to pursue music full-time. He got involved in podcasting during his downtime. His Irish & Celtic Music Podcast is one of the top 20 music podcasts on iTunes. It was voted the #1 Best Podsafe Music Podcast in the People's Choice Podcast Awards in 2009 and 2010. His Celtic Music Magazine is published monthly and goes out to over 20,000 subscribers. He has given away over 20,000,000 MP3s since he began his Celtic music career.
Gunn began his Celtic journey in 1999 with Austin's award-winning duo, the Brobdingnagian Bards. He performed at some of the largest Celtic festivals, highland games, Renaissance faires, science fiction conventions in the country, including: South By Southwest, Stone Mountain Highland Games, DragonCon, Texas Renaissance Festival, and even a "Lord of the Rings" Oscar Party.
Marc Gunn was there at the beginning of the indie music revolution. While other bands fought to sign to a record label, Gunn started Mage Records to promote his music in the DIY fashion. Mage Records focues on indie Celtic and folk music, the traditional and the twisted. He has released over fifty albums on his Mage Records label since its inception in 1997.
Marc Gunn's latest album mixes drinking songs and fantasy music inspired by JRR Tolkien's "Lord of the Rings". The album–"Don't Go Drinking With Hobbits"–highlights the hobbits and their love of eating, drinking and song.
Marc Gunn combines his love of travel with his love a music. Every year, he hosts Celtic Invasion Vacations which are different from standard vacation tours. They are not about "what you can see". Instead they are about "what you experience." Gunn believes that it is the people around you who ultimately make a vacation great. He finds one single location abroad and gathers like-minded vacationers to experience his motto, "Good food, good drink, good company". In 2013, he will take Celtic music lovers on a Celtic Invasion of the Highlands of Scotland.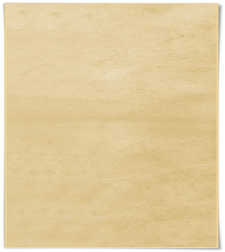 Marc is a fixture at ALEP, and with good reason too! He has been a constant inspiration to the organizers in his unyielding passion for Tolkien and willingness to help out when called upon, despite a busy schedule of his own.
Found in the Dancing Pony in the afternoons and evenings, as well as everywhere else at any time about the village, Marc is ALEP family.

Activities:
Wednesday:
Activity #1
Thursday:
Activity #1
Friday:
Activity #1
Saturday:
Activity #1
Sunday
Activity #1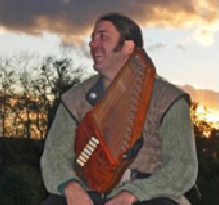 Born in Los Angeles, violinist/violist/composer Samantha Gillogly began her musical training at age six on the island of Martha's Vineyard, and now holds a Bachelor's in Performance, summa cum laude, from Berklee College of Music in Boston. Fluent in an extensive list of classical repertoire, from Adams to Zelenka, she is also an avid fan and performer of traditional Irish, Scottish and other Celtic and roots genres. As a soloist, she has appeared on NBC-TV's Chronicle news magazine, performed for President George H.W. Bush and Mrs. Barbara Bush and for President William and Mrs. Hillary Rodham Clinton, and concertized in numerous recitals, competitions and private functions throughout the U.S. From 2007-2011 she was the principal violist of the Boston Civic Symphony, and in 2008 joined Billboard's chart-topping composer, Tim Janis, as a violinist in the Tim Janis Ensemble. In 2009, she was a member of the innovative Youtube Symphony Orchestra, which performed live at Carnegie Hall under the direction of Michael Tilson-Thomas.
Samantha's latest recording projects include the 2012 crossover album Celtic Chamber Music with pianist Tim Maurice, and two digital singles: Misty Mountain (also with Maurice), and the solo single, Danse Macabre. Samantha was also founder and president of the West Brookfield Tolkien Society from 2005-2007.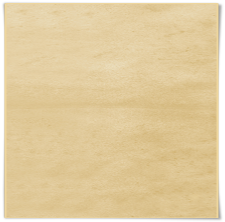 Samantha performed alongside Marc Gunn and Jamie Haeuser at ALEP 2: There & Back Again in 2011 and then again at ALEP 3: The Road Goes Ever On and On in 2014. Her music has been featured on Middle-earth Network Radio, and she has been a guest on Middle-earth Network's "Warriors of the Westfold" show.

Activities:
Wednesday:
Activity #1
Thursday:
Activity #1
Friday:
Activity #1
Saturday:
Activity #1
Sunday
Activity #1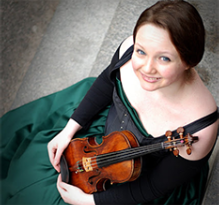 Jamie's Links:


Official Site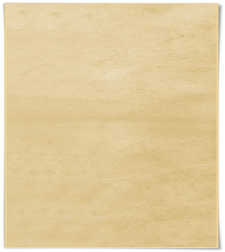 We are just as excited to welcome Jamie back as a valued part of ALEP!
Jamie also performed with Marc and Samantha at both ALEP 2 & 3 bringing both voice and a driving beat.

Activities:
Wednesday:
Activity #1
Thursday:
Activity #1
Friday:
Activity #1
Saturday:
Activity #1
Sunday
Activity #1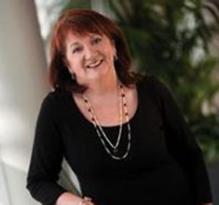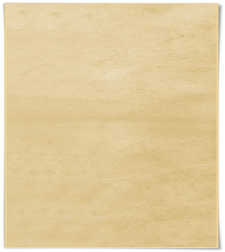 Activities:
Wednesday:
Activity #1
Thursday:
Activity #1
Friday:
Activity #1
Saturday:
Activity #1
Sunday
Activity #1