ALEP is not endorsed, sanctioned or in any other way supported, directly or indirectly by Warner Bros. Entertainment, the Lord of the Rings book publishers or the J.R.R. Tolkien estate orits representatives
AL3P is not endorsed, sanctioned, or in any other way supported, directly or indirectly by Warner Bros. Entertainment, the Lord of the Rings book publishers, or the J.R.R. Tolkien estate or its representatives.Habitasse © Curabitur felis erat. Mauris di Serif. Vestibulum | Sed vulputate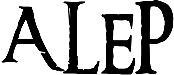 Keys to Fitting in:
Make the first move.
Be positive and friendly.
Be yourself.
Don't forget to smile.
Be sincere.
Remember there's a "U" in unique.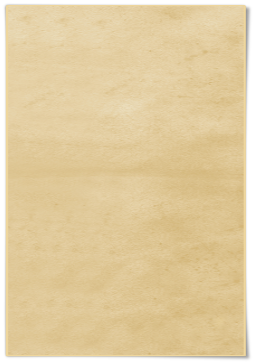 When asked: "If you happen to be one who's on the shy side, what would help make you more comfortable during your initial contact at ALEP?", Here's what some had to say:
"I know it does help to have a friendly, smiling face at registration and someone there who can answer, and has the time to answer, any questions newcomers may have. I know I'm personally getting more comfortable with each one I attend. It helps that with this group everybody has the love of Tolkien/LOTR in common, so we all "get" each other. I helped with registration this time, and participated in a skit, which I never thought I'd do!"
"I'm shy of joining existing groups, and on our first night at our first ALEP (2) we felt rather intimidated. But people soon started talking to us and making us feel welcome. We tried to pass that on at this ALEP, and made some lovely friends as a result. So, I think just having people come up and say "Hi! I don't think I know you. I'm ________, Welcome!" would do it for most people."
"I can be shy in certain places, but alep isn't one of them."
"It sounds ridiculous, but I've found speed-friending helpful. (Kind of like speed-dating - you sit down with someone for a short amount of time, share information about yourselves, then rotate). Obviously we couldn't do this with everybody, but small groups would work well. It definitely could be an opt-in sort of thing early upon arrival (before announcements/dinner)."
"At this point, I start by seeking out old familiar faces and getting settled in, then go from there. Honestly, I'm one of the ones who needs to reach out more to the new faces and welcome them into the fold. It is something I didn't really think about until leaving but will be more aware of for next time."
"My first time, at ALEP2, I was very shy, but everyone I encountered was extremely friendly and welcoming. The relaxed atmosphere of the event also made it easier to not feel pressured to socialize with everyone all at once, which I greatly appreciated. Speaking as an introvert myself, I think most most introverts don't enjoy forced socializing, but prefer friendships to form organically. So I don't think anything special needs to be done for us shy folk. Things worked out well as-is. :)"
"No one would EVER believe it of me I'm sure; but I am quite introverted in a new group as a rule. I think and have said in great detail elsewhere that not being centered out as new is important and that every single one of us just need to be open and kind. We only need to look about as we enter a room or an area and if someone looks lost, confused or perhaps a little overwhelmed, just offer a 'Hello, I'm …., ' and a simple 'How can I help?' Or 'Where are you bound?' The whole point of the "Great Hobbit Hug-a-thon" is to ensure that no one goes unhugged. LOL"
"Just knowing where to ask questions. I keyed in on the Trading Post as Info Central. Having more schedules posted as suggested - I was always checking the one in the Trading post rather than fish my personal schedule out of my day pack."
"I am, and was on the shy side. For me even going to this thing the first time was WAY out of character, but also perhaps the best thing I've ever done for me in my life!! I found that for me, the eruption of Facebook activity helped me tremendously at the next two gatherings. I actually spoke to maybe four people the first time. But by the next, thanks to Facebook, most folks weren't strangers anymore and the shy went away. None of that is very helpful for first timers though, especially if they aren't on Facebook. I suppose, having been there myself, I'm going to try on my own to make more of an effort to approach unfamiliar faces next time."
"I found people greeting & chatting with me at registration was an immense help. The great hobbit hugathon also helped to bring me out of my shell."
So as you can see, there are many self-proclaimed shy people who attend ALEP. Who would have thought so many of these characters would be shy? So the hope for this page is to help all those are new or just have some questions to give those answers of Who? What? Where? When? So, come on in and have a spot of tea. No need to be shy here, you're among friends you just haven't met yet.
In the Know with the Inside Jokes
"Oh Crap!" ~ This you will hear from time to time from many, but when our own Mister Baggins lets loose a hearty "Oh Crap!", You will find many who giggle or even burst out in laughter. So why is that so funny to some? Well, it all started back at the very first ALEP, When Marc Gunn kept trying to get Mister Baggins to slip up and say Yes to there would be another party. Oh but ALEP was only to be a one-time event. Yeah right!! So, ever since then many will talk about and mention such things within a Bagggins' ear shot just to see if they can get the now beloved "Oh Crap!".
"Next Year" ~ One ALEP year equal three 'real world' years.
These little tid-bits listed here are meant to help break the ice as conversation starters. By all means ask someone about any of these and you will have many hours of conversation.
Oh, and Welcome to the family.
You have just opened a door into Middle-Earth. Don't be shy, we were all new a short time ago and have since made life-long friends who seem to have always been there. This page is devoted to orienting the new member to all the Who, What, When, Where and Why's of "A Long-Expected Party" (ALEP).
You're right, you are not in Kansas anymore! But this isn't Oz either.
A Newbie's ALEP Orientation


-Pre-ALEP be sure to keep up with the facebook page and website for updates. Its also a good way to get to know your fellow attendees and hosts before the event. By the time it arrives you will feel like you've known everyone for years!
-If you can, try to take in one of the 'in-between' events, an even better way to get to know people!
-Don't be shy! Those at ALEP are the friendliest people you will ever meet. Though sometimes we get so caught up in what we're doing or are a little shy ourselves so feel free to introduce yourself and ask questions!
-Come prepared! Check out the schedule and website beforehand so you can have an idea of what events you'd like to attend (some require sign-ups prior to the event itself). Also be sure to check the food list, some people have strict diets and while we try to cater to everyone sometimes it just isn't possible. So if there is an evening you need to bring your own food please keep that in mind.
-Don't be late! If you want to catch an event or even a meal make sure to make it in the designated time!
-Print your own materials! It can be helpful to make your own schedule, print a map of the village, meal details, and other materials so you have them in hand when you arrive. Sometimes these items are limited upon check-in or if lost cannot be replaced since we cannot print on site.
-Share a room or a ride! If you have a long way to go or are new to the event, it can be fun to share the adventure with someone. There will be many posts on facebook closer to the event date with those offering rides and room shares. (Please remember, it is not up to ALEP staff to sort out your room or ride situations, they just provide the form to book the room but who you decide to room with is your responsibility).
-Be prepared to do a lot of walking! Many of the events are clustered together but the rooms are not. It takes a few minutes to go from one end of the village to the other, and to get to the event barn for nighttime activities, so wear comfortable shoes and make arrangements if need be.
-Be considerate! If you see someone struggling with their bags offer to help, or if you need help just ask. When booking your room you may want to take into consideration your health and youth – many of the rooms are as high as three or four floors up with no elevator. So if you're fit offer to take one of the top floors if you can.
Helpful Tips to Enjoy Your First ALEP
-Clothes or costumes that cater to a variety of weather. Fall weather can be unpredictable. You may find yourself sweating during the day and freezing at night and many of the events are outside or in buildings with no heating or cooling, so be sure to pack carefully. Most of us find a good cloak and a few layers are comfortable at night.
- Also pack for rain and outdoor activities. An umbrella or all weather cloak can do a lot of good. As can a good pair of shoes to hike in.
-A camera! You will surely want to document this one of a kind experience so don't forget those cameras!
-Snacks if you need energy between meals. They feed us well at ALEP but some may find themselves peckish between meals and there aren't a lot of options on site. So if you are so inclined bring your own.
-A flashlight or lantern. We do a lot of roaming around at night, so to find your way be sure to grab a flashlight or some kind of lantern. Remember, Shaker Village doesn't allow open flames so if you bring a lantern make sure it is electric.
-A musical instrument! ALEPers often find themselves in a position to strike a tune with our guest musicians, or just each other, so if you have an instrument small enough to transport by all means bring it! You can also keep tabs on musical goings on by joining the Hobbit Jam Band on FaceBook.
-A costume repair kit. This can be helpful if you have a mishap or if you want to help out a fellow costumer. Safety pins, tape, needle and thread, extra spirit gum, scissors and glue are all helpful items you may find yourself needing.
-A drinking container. Whether its for carrying water with you on the hike, or sharing a bottle with someone at the Dancing Pony at night, you will find these items most helpful.
-A walking stick! Some have found this helpful for the hike, and just hiking around the village in general.
-If you're interested in the paranormal, bring along your ghost hunting gear! Many of the area in Shaker Village are said to be haunted, and sometimes we even do a late night ghost hunt as part of the ALEP programming.
-Archery equipment for the tourney. Either for yourself or perhaps to share with someone who doesn't own their own equipment.
-Have an idea for a great panel, game, or event? Offer to run one! At past ALEPs, panels/events have been anything from role playing game demos, discussions led by artists and scholars, dance lessons to prepare for the party, learning to write elvish script, etc.
-You can also host your own unofficial meet-ups if you wish. Just get in touch with Mister Baggins and he will help organize it.
-Volunteer! Mister Baggins and Grey Wizard are always looking for people to help set up/clean up various events over the weekend. There is a section on your registration form to fill out if you wish to help.
-Sell your wares in the Trading Post. Space is limited but the variety is amazing. Everything available is made by our attendees and caters to all your Tolkien related needs.
-Wear a costume! A lot of our attendees have reported the most fun they have is getting into garb and absorbing themselves into Middle-earth. No matter if it's made, bought, elaborate or simple, it's always fun to wear. If you need to know where to get a costume we have several in our group who take commissions or can offer advice on how to acquire a costume.
-If you have a song to share, or story to tell there are plenty of opportunities to 'share with the class' during ALEP, most often at dinner in the event barn. Just let the organizers know you have something to share. And if you want something documented be sure to check out A Long Expected Book (ALEB), who are always looking for contributors.