ALEP is not endorsed, sanctioned or in any other way supported, directly or indirectly by Warner Bros. Entertainment, the Lord of the Rings book publishers or the J.R.R. Tolkien estate orits representatives
AL3P is not endorsed, sanctioned, or in any other way supported, directly or indirectly by Warner Bros. Entertainment, the Lord of the Rings book publishers, or the J.R.R. Tolkien estate or its representatives.Habitasse © Curabitur felis erat. Mauris di Serif. Vestibulum | Sed vulputate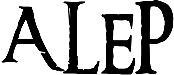 Shirts, Mugs, Steins, Buttons, Magnets, Totes & More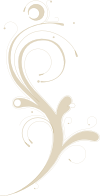 Most items presented are done in full color via a dye-sublimation process which makes the image a part of the fabric or surface. A good bit of the artwork is supplied by ALEP's late resident artist, Jef Murray. Finished logos by our own Grey Wizard. All products printed by White Line Screen Printing. But this is an event where YOU have input, so if you have an idea, submit it.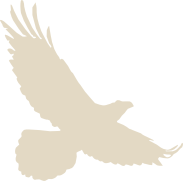 You asked and here it is:
"Bilbo Bucks"
(Gift Card/Certificates)

Sponsor a Table or Chair
It looks like we are not going to be allowed to stop these events any time soon. With that, we have not been all that pleased with the state of the tables and chairs we must rent for every event. So our solution is to purchase our own durable tables and chairs. But with the smaller size of our events where we just cover the costs of purchasing, building and/or rent all that is needed to create your get-away, we need your help.
I have researched many companies and have found what looks to be the best TABLES and CHAIRS fitting our needs in durability, size, aesthetics and yet being able to store them between events. (Click on the words above to see a photo.)
Our goal is to purchase (25) 8 foot folding tables and (200) chairs.
When asked if anyone would be interested in sponsoring the purchase of a table or chair, we received a great response to the idea. So this campaign was created. Simply fill out the form to the right and sponsor as many chairs and/or tables as you like. I will create a small metal plaque to put on the back of each chair or on the end of each table with your name, family or group name, even "In Memory of…". (Example below.) Space will be limited so only one or two names per plaque.
Send funds via a personal check or PayPal.
Paying via check:
Make out to: White Line Enterprises
Send to: White Line Enterprises
221 S Main St.
Harrodsburg, KY 40330
Paying via PayPal:
Log in to PayPal and "send money to family or friend"
To: whiteline@rocketmail.com
LET'S MAKE IT HAPPEN
click on the plaque to view the sponsor list and our goal progress.