The latest news as of the 18th day of June, 2017


4LEP ~ LOGO FINALIZED!
~NEW MAILING ADDRESS~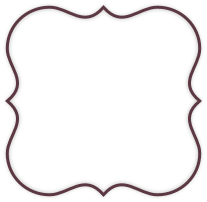 Got news-worthy news?
Email it to:
bilbo_alep@yahoo.com
for the next edition of
The Shire Post
Post space available:
1 column = 200 pixels wide
2 column = 410 pixels wide
3 column = 620 pixels wide









.: BILBO BUCKS :.
The on-going program. Tell your friends and family these are the gift cards you want. You want Bilbo Bucks!
Exchange Rate: 1 USD = 1 Buck
It's something you will use, something you will treasure, so that's where to look. Click on "Treasures" on the main menu, then you will see the brown box labeled "Bilbo Bucks". Clicking on this box will take your friends to a special page with a form for them to fill out and submit. When the funds are received, you will get an email with your gift card certificate showing your current balance. This will be updated whenever funds are added or you apply funds to future event tickets or event merchandise, both online or on site at the Trading Post.
For those who are not online, we have added a downloadable form you can print and hand out. They simply fill it out and then mail it to Mister Baggins along with a check for the Bilbo Bucks.
The privacy reasons, we will not have the certificates online. If you should need another copy, just email a request and one will be sent.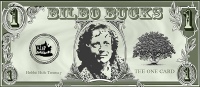 .: 4LEP ~ Logo :.
We have the logo for 4LEP finalized. Many ideas, sketches, piles of crumpled paper in and around the waste paper basket and finally. Finally a logo to match the theme for this year.
Check out the design on the ALEP 4 page for a better view…
.: What Say YOU? :.
If you have something to say or announce then send an email to bilbo_alep@yahoo.com
Please keep it Shire/ALEP related.
.: Sponsor a Seat :.
Quit having parties?? How can we? YOU won't let us quit!
But, we are tire of renting broken down chairs and dilapidated tables so heavy it take two to even left. We asked the lot of you if you would be interested in sponsoring a chair or table if we set out to purchase our own. Well, you told us in no short order that you would.
So here it is, the Sponsor-a-Seat campaign. A new page has been added to the Treasures. . .Sponsor-A-Seat. We have a goal of obtaining 200 chairs.
Click on the image here to get started: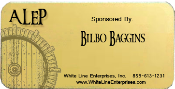 .: What's New:.
+ Panels by YOU (pgs 3-7)
+ Logo for ALEP 4
+ Address Change
+ General site updates
+ Guest info for 4LEP
.: New Address :.
The general address for all things ALEP is now back to:
221 South Main St,
Harrodsburg, KY 40330
Phone: 859-613-1231
For a while the old address will still be good, but best to make any changes as soon as possible if you have payments automatically sent.
.: New Member page :.
The add New Member form has been moved here to the main site. The link will show under the "About" tab or by selecting "Add Member" from the "Meet the Family" page.
Use this form to submit your info and photos so others can get to know you before the next event.

.: Rumors of Bad Guys :.
Yes, it's true! And by an overwhelming request, I might add. We are going to have one night at ALEP 4 just for the villians of Middle-Earth whether they be of two legged or more. If you so choose, this is your chance to costume for the nasties, sing a sour note, write and/or act up in a short skit all about the things that have not been spoken of before.
Thursday: the Good
Friday: the Bad
Saturday: the Hungry
.: Want Ads :.
Needing a costume piece or help making one? Do you have an extra piece and willing to sell or loan out? Are you coming to an ALEP event but looking for a room? Or you already have a room but looking for a roommate to share expenses?
List that tid-bit in ALEP's want ads.
* * * * * * * *
* * * * * * * *

.: Panels for 4LEP :.
We are pretty well full of panels that can be fit into our time in the Shire.
* * * * * * * *
* * * * * * * *