The latest news as of the 23rd day of February, 2018


.: WHAT'S "NEXT"? 4.5?? :.
~YES~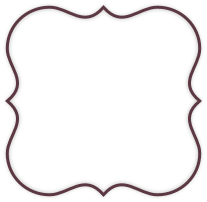 Got news-worthy news?
Email it to:
bilbo_alep@yahoo.com
for the next edition of
The Shire Post
Post space available:
1 column = 200 pixels wide
2 column = 410 pixels wide
3 column = 620 pixels wide








.: BILBO BUCKS :.
The on-going program. Tell your friends and family these are the gift cards you want. You want Bilbo Bucks!
Exchange Rate: 1 USD = 1 Buck
It's something you will use, something you will treasure, so that's where to look. Click on "Treasures" on the main menu, then you will see the brown box labeled "Bilbo Bucks". Clicking on this box will take your friends to a special page with a form for them to fill out and submit. When the funds are received, you will get an email with your gift card certificate showing your current balance. This will be updated whenever funds are added or you apply funds to future event tickets or event merchandise, both online or on site at the Trading Post.
For those who are not online, we have added a downloadable form you can print and hand out. They simply fill it out and then mail it to Mister Baggins along with a check for the Bilbo Bucks.
The privacy reasons, we will not have the certificates online. If you should need another copy, just email a request and one will be sent.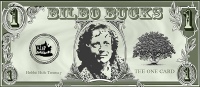 .: What Say YOU? :.
If you have something to say or announce then send an email to bilbo_alep@yahoo.com
Please keep it Shire/ALEP related.


.: What's New:.
+ Google Sign Up Forms
+ Address Change
+ Dropbox sharing
.: New Address :.
The general address for all things ALEP is now back to:
221 South Main St,
Harrodsburg, KY 40330
Phone: 859-613-1231
.: NEW Dropbox sharing :.
New feature has just been set up to share a folder with each attendee in dropbox. Now you will be able to view or download all your invoices, menu selections, Bilbo Bucks certificates, or anything else we need to share with you. When you register for an event, I will create a new folder for you and share it. Just follow the links in the email you receive. And we're off to the races.
Please only use this folder for event info so we don't run out of space.
.: Want Ads :.
Needing a costume piece or help making one? Do you have an extra piece and willing to sell or loan out? Are you coming to an ALEP event but looking for a room? Or you already have a room but looking for a roommate to share expenses?
List that tid-bit in ALEP's want ads.
* * * * * * * *
* * * * * * * *

.: Panels for : .
ALEP 4.5
* * * * * * * *
* * * * * * * *



.: Google Sign Up Forms :.
Instead of signing up at registration, we now have a Google form online you can sign up for things at the next event. After your registration is confirmed, you will get an email with the link. Then sign up to help where you want and/or get a Vendor table in the Trading Post.